Jupiter, FL Real Estate & Homes for Sale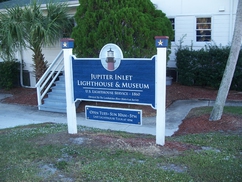 Educational Videos For Home Sellers and Buyers
We think that you'll find these videos to be very informative. If you are ready to buy or sell your home on the east coast of Florida, please Contact Us.
The region exactly where the town of Jupiter, FL now rests was initially named for the Hobe Indians, who resided at the mouth of the Loxahatchee Waterway. The first mapmaker misinterpreted the Spanish transliteration of "Jobe" with the Indian native name "Hobe" and documented it as "Jove". Following mapmakers additionally misinterpreted this to be the Latin interpretation from Jove to "Jupiter".
The most significant landmark in Jupiter, FL is the Jupiter Light House finished in 1860. Manufactured of brick, it was painted crimson and or a reddish color in 1910, because of the staining brought on by moisture and dampness. Hurricane Jeanne in 2004 sandblasted the color from the top part of the Lighthouse Tower, and the structure was repainted. The lighthouse is frequently utilized as the symbolic representation for Jupiter, FL.
Jupiter has roughly 3 and 1/2 miles of beaches and shoreline. The Gulf Stream moves nearest to the Continental United States along the Jupiter, FL coast, with its current providing warmth in the winter months and cool breezes in the summer time. The typical temperature of water is often a comfy 78 degrees.
Jupiter, FL can also be recognized for their recreational uses and preservation of area. A visitor will rapidly discover we have restricted commercial property along our highway and streets. You'll see natural dune regions of real estate property. Visit Carlin Park located along US Hwy #1, 117 acres of Guarded Beach Front Park with its own Amphitheater, Softball Fields, Tennis Courts, Bocce Courts, Volleyball, Picnic Pavilions and much more. Simply to the north of Jupiter, FL is Jonathan Dickenson State Park, which is a one thousand and 700 hundred acre state recreation area with camping out, kayaking, bicycle paths and hiking trails.
Jupiter, FL provides numerous deep ocean fishing spots, shoreline fishing, inlet fishing and diving choices. If it lives in saltwater, odds are you can discover it in Jupiter, FL.
Now that we mentioned schools, Jupiter, FL has some of the best and top rated schools in the State of Florida.
This is truely a location which has a bit of everything. Jupiter, FL is a superb area to call home, free from the over-crowding and congestion like other areas of the country but still provides a wealth of shopping, fine dining and entertainment.
Discover Jupiter, FL homes for sale and other Jupiter, FL real estate for sale right at your fingertips by visiting Welcome Center Realty's web site at www.fla777.com. We have 1000's of listings available with accurate information that is updated daily. Please stop by our office located in Port St. Lucie, FL and Please do not hesitate to call if you have any questions.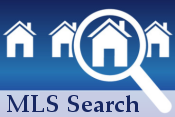 All listings featuring the RMLS logo are provided by the Regional MLS of Florida.
This information is not verified for authenticity or accuracy and is not guaranteed.
©2021 Regional Multiple Listing Service, Inc. All rights reserved.
MLS data updated 07/30/2021