Palm City, FL Real Estate & Homes for Sale
Educational Videos For Home Sellers and Buyers
We think that you'll find these videos to be very informative. If you are ready to buy or sell your home on the east coast of Florida, please Contact Us.
The story about how Palm City began is really quite fascinating. Real Estate investors Charles C. Chillingworth and his partner Henry C. Feroe purchased the land in 1912, knowing that Palm City would be a great place for farmers, due to Florida's healthy climate and fertile soil. They also really liked that Palm City was situated on the South Fork of the St. Lucie River.
They came up with a strategy to try and sell as much land as they can as quickly as possible. They created a demonstration farm so future prospects can see how great of a return they would get on their produce if they purchased land in Palm City, FL. Chillingworth and Feroe placed advertisements nationwide to try to attract potential land buyers. They offered a house lot to anyone in the city that was willing to buy 10 acres for a farm. This strategy worked for Chillingworth and Feroe because many people bought their land without even making a trip down to Florida. They packed their bags and moved to Palm City hoping to start a new life and start a productive business in growing produce and farming.
Sadly, the town of Palm City became insolvent in 1937 due to a hard hit financially just a year before the Great Depression, and the town became abolished by the Legislature. It took until 1963 to pay off the town's debt. Palm City was able to recover due to it becoming a major center of the cut flower industry. Palm city became the fifth largest grower of roses in the United States.
Throughout the 1960's Palm City began to turn into an upscale residential neighborhood instead of just a rural and agricultural area. At this point there were more than 4,000 residents. Shortly after, major real estate investor Peter Cummings from Canada came into the city with plans of the proposed development Martin Downs. After many debates and concessions by Cummings, Martin Downs was finally approved by the Martin County Commission in a 3-2 vote.
Martin Downs is one of Palm City's more elaborate communities offering over 5,000 homes to over 14,000 residents, country clubs, shops and churches that span over 2,418 acres. The community of Harbor Ridge shortly followed with 695 homes, a golf course and a marina.
Located just 40 miles North of West Palm Beach, Palm City, FL is a heavily residential neighborhood situated just inland of Florida's Atlantic coast. It is just West of Stuart, FL and is in close proximity to both major highways, I-95 and the Florida Turnpike.
Now that the city has developed, and continues to grow, many gated communities and upscale golf course neighborhoods can be found along an abundance of shopping, casual and fine dining as well as any form of entertainment one can ask for. Palm City is also within minutes from some of Florida's most beautiful beaches.
Today, Palm City, FL has over 23,000 residents and many more visitors during the winter seasons. Many people are attracted to the area due to its abundance of nurseries, flower farms, pasture and grove lands, industrial parks, golf courses, marinas, beautiful beaches and plenty of shopping areas. Palm City, FL is a great place to call home and our team here at Welcome Center Realty will be able to give you the most professional advice in your home buying process. You will discover a number of information and facts and sources created that will help you purchase or market a property more efficiently.
Discover Palm City, FL homes for sale and other Palm City, FL real estate for sale right at your fingertips by visiting Welcome Center Realty's web site at www.fla777.com. We have 1000's of listings available with accurate information that is updated daily. Please stop by our office located in Port St. Lucie, FL and Please do not hesitate to call if you have any questions.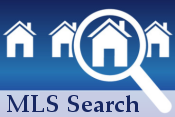 All listings featuring the RMLS logo are provided by the Regional MLS of Florida.
This information is not verified for authenticity or accuracy and is not guaranteed.
©2021 Regional Multiple Listing Service, Inc. All rights reserved.
MLS data updated 07/30/2021